Mobile home rental in Ardèche
Discover
Discover
Cottage Pâquerette 2 p 1 Bdrm 1 Bthrm *** air-co
Discover
Cottage Bleuet 6 p 3 Bdrms 1 Bthrm **** air-co
Discover
Cottage Coquelicot 4p 2 Bdrms 2 Bthrms **** air-co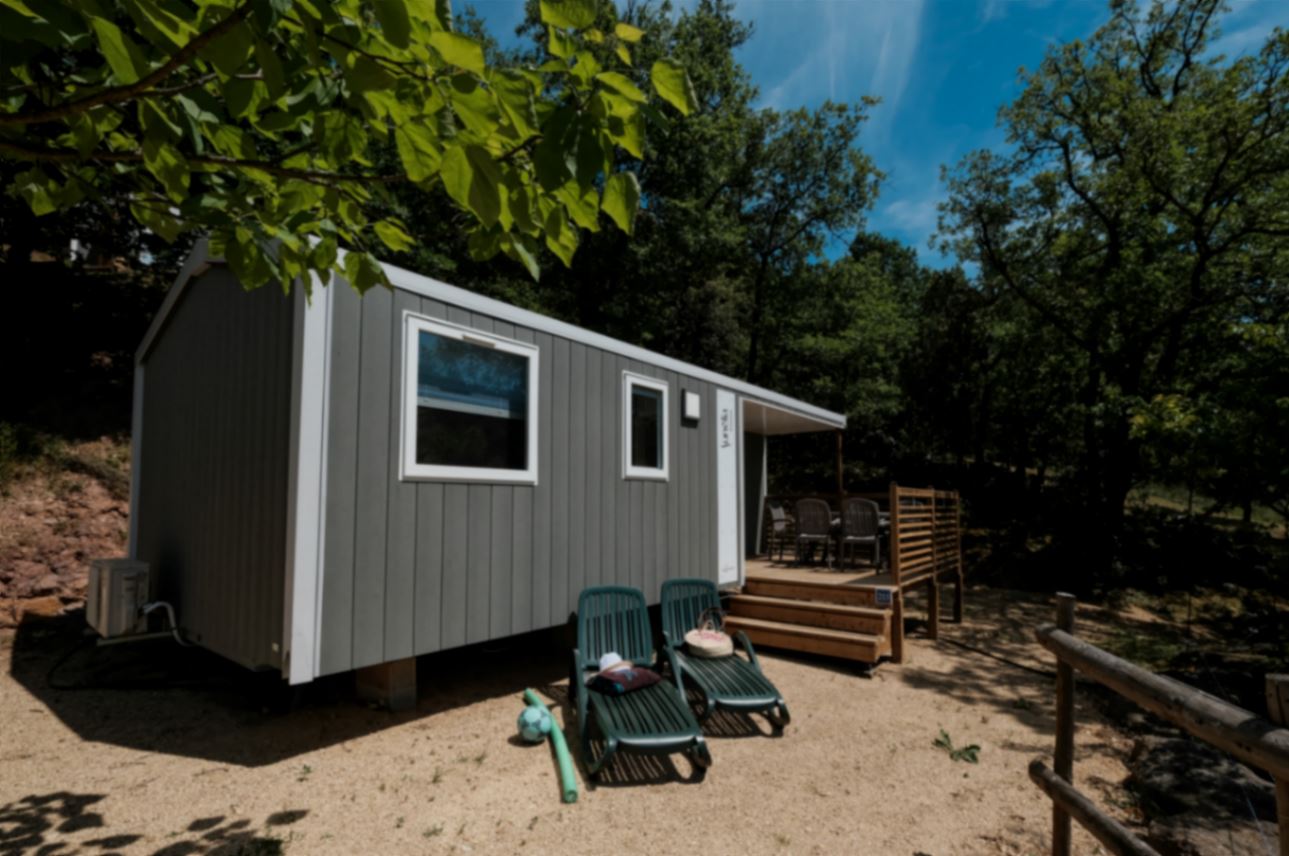 Discover
Cottage Capucine 4 p 2 Bdrms 1 Bthrm *** air-co
Discover
Cottage Tournesol 6p 3 Bdrm 2 Bthrm Premium air-co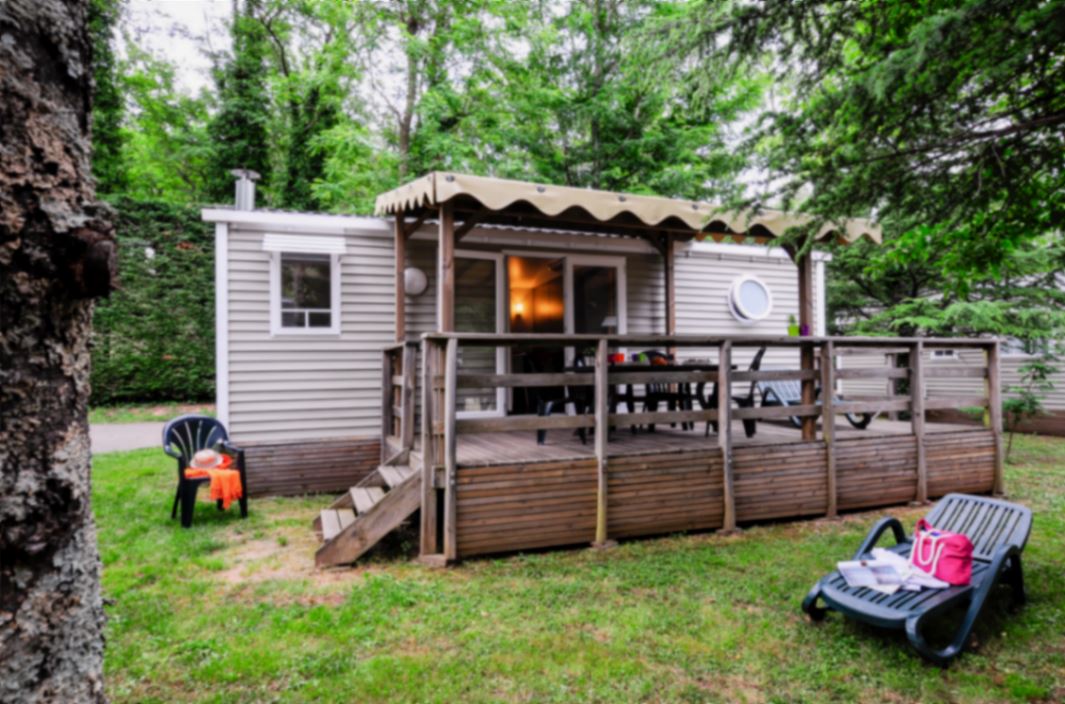 Discover
Cottage Cosmos 4 p 2 Bdrms 1 Bthrm *** air-co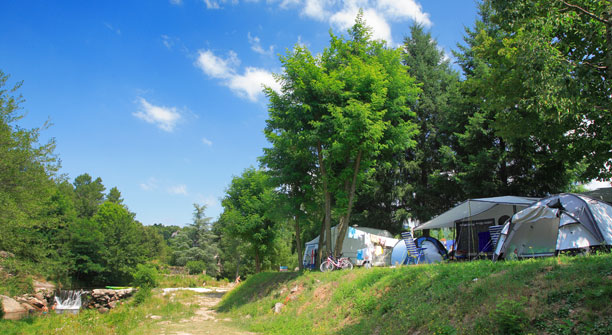 Discover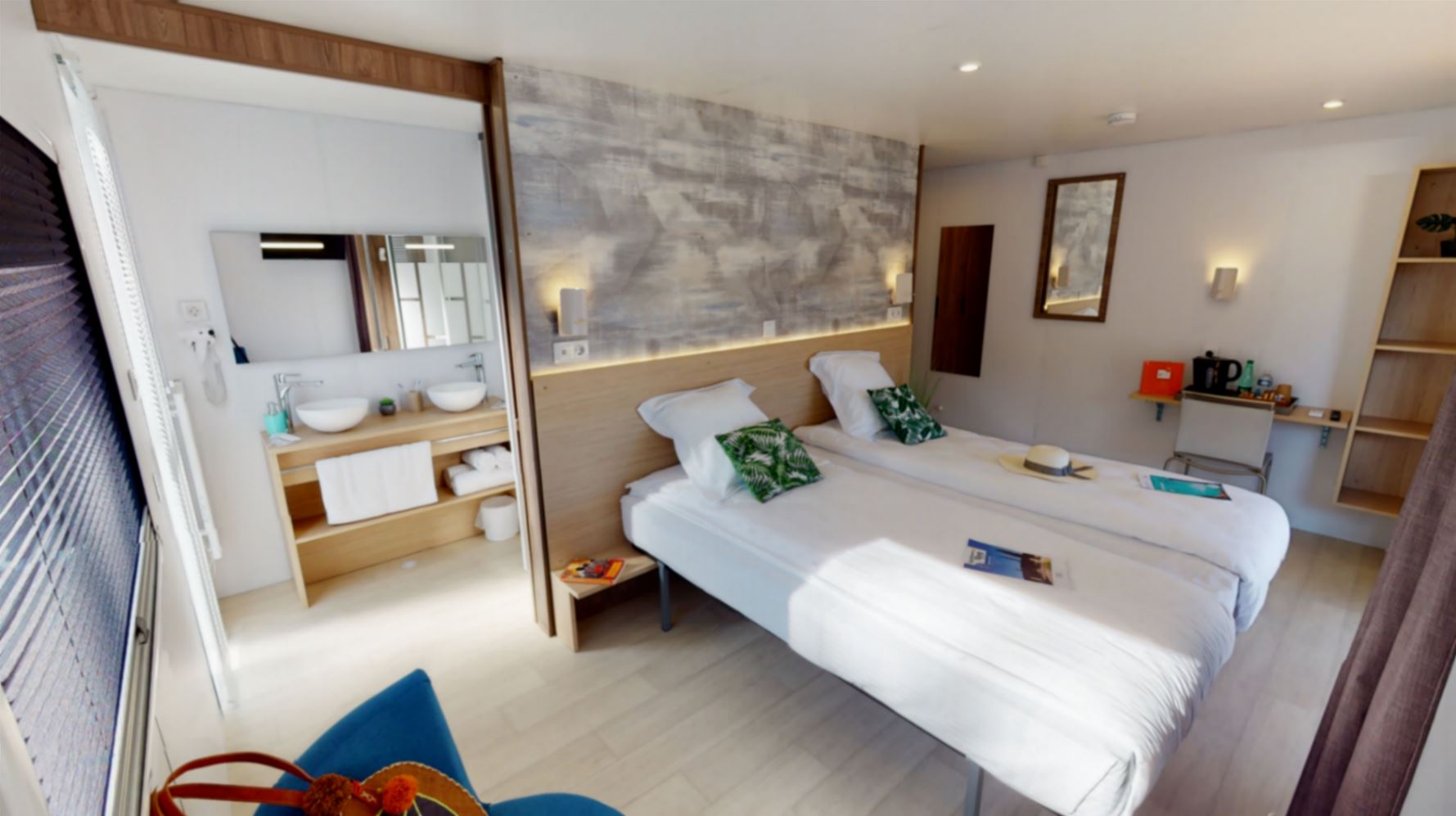 Discover
Discover
Cottage Tournesol 4p 2 Bdrm 2 Bthrm Premium air-co
Discover
Cottage Marguerite 4 p 2 Bdrms 1 Bthrm *** air-co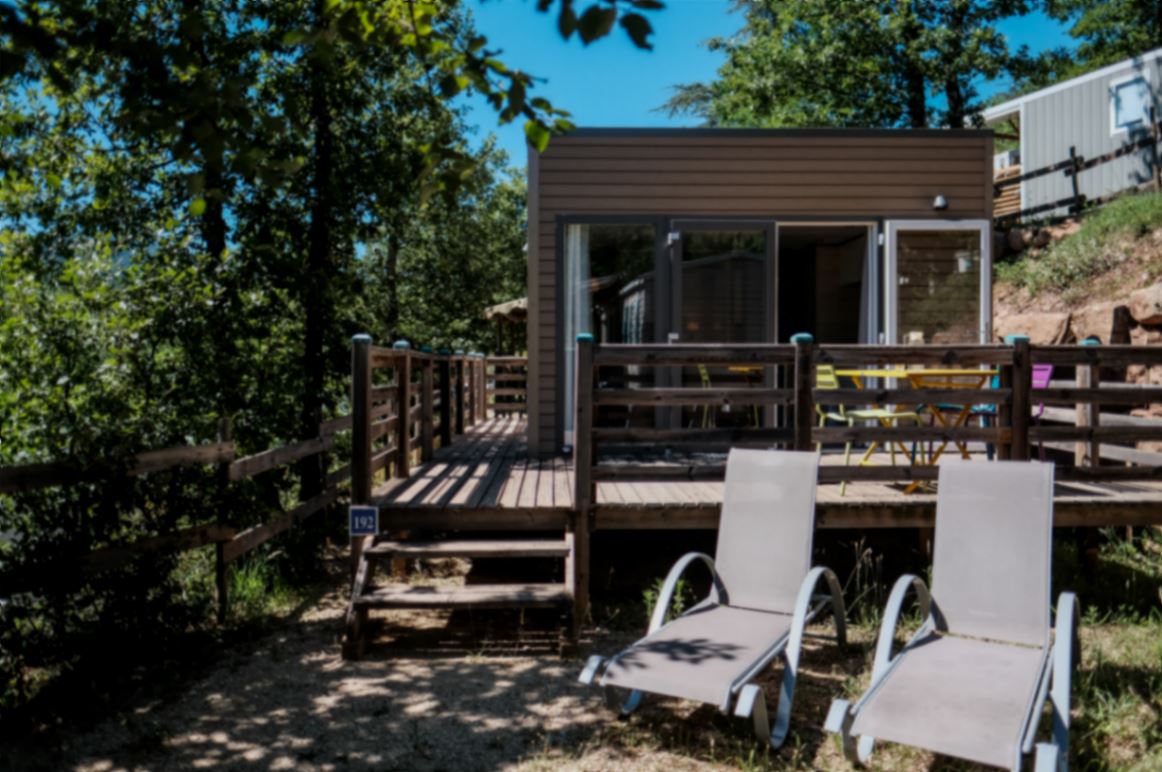 Discover
Cottage Camomille 2 p 1 Bdrm 1 Bthrm **** air-co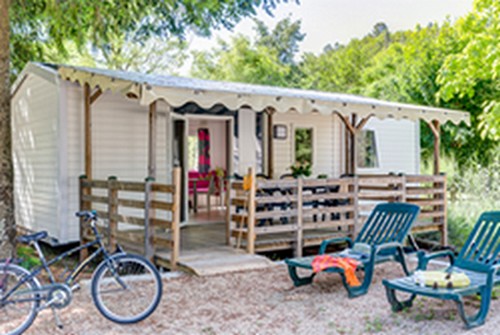 Discover
Cottage 4 p 2 Bdrms 1 Bthrm *** Disabled air-co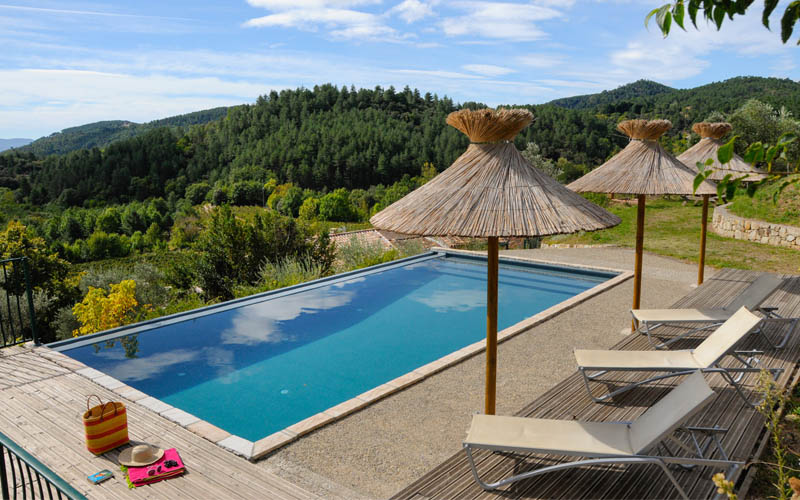 Discover
La Maison d'Hermine 4 p 2 Bdrms 1 Bthrm ****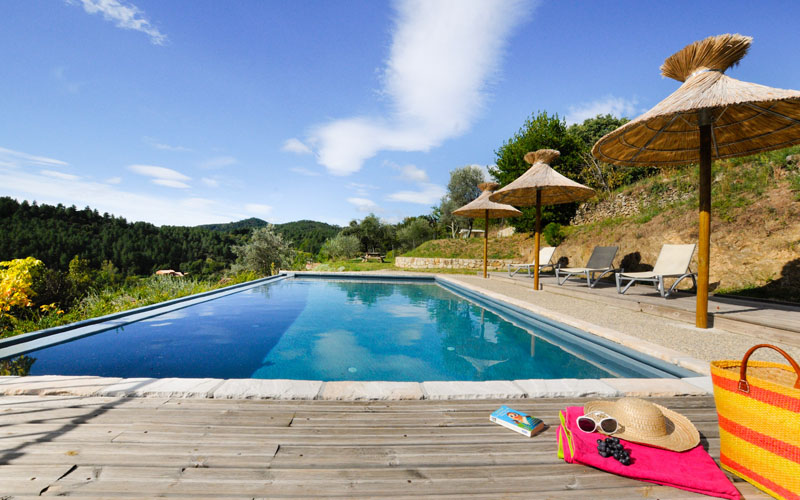 Discover
Le Mas de Jeanne 18 p 6 Bdrms 4 Bthrms ****
Discover
Cottage Tournesol 2p 1 Bdrm 1 Bthrm Premium air-co
Discover
Cottage Bleuet 4 p 2 Bdrms 1 Bthrm **** air-co
Rent your mobile home or cottage in the heart of a luxurious camping located in an exceptional natural setting.
You are a family with children, a couple with a baby, a group of friends, or a couple of seniors: discover the accommodation adapted to your desires with modern and comfortable equipment from the family mobile home to the ideal rental for two…
Your stay starts with the reservation of the ideal cottage. If you are a family with a baby, our mobile homes can accommodate a baby kit in one of the bedrooms: baby bed, baby chair and bathtub for a worry-free holiday. If you are a couple with older children, the room with bunk beds in our rentals will allow them to share real moments of complicity in complete safety.
On the terrace side with a view of the Ardèche mountains or on the meadow side near the river, all our rentals have the latest equipment with modern furniture and comfort designed and thought out by designers to enjoy holidays in spacious cottages.
Are you packed for your stay in the Ardèche? Our camping Les Ranchisses in the heart of the Ardèche is waiting for your arrival. Discover our different accommodations with 1, 2 or 3 bedrooms according to your needs. A comfortable holiday in your mobile home rental in the Ardèche!
Discover our mobile homes to rent in Ardèche for 2 to 6 people
Enjoy a 5-star holiday with your mobile home rental in the Ardèche. A range of around 15 mobile homes awaits you, with a capacity adapted to each situation. Are you coming as a couple? Take advantage of a fully equipped mobile home including everything you need to feel at home and a bedroom with a double bed, for 20 m² of cocooning for two.
With friends or family with children, accommodation of up to 40 m² can accommodate a maximum of 6 people. 2 to 3 can accommodate areas, including a master bedroom, enough single and bunk beds for the whole family, 2 bathrooms and 2 toilets, a practical and pleasant interior and exterior… Sit on the sheltered or semi-covered terrace and bask in the sun or have your lunch while enjoying a barbecue. The ideal place to share warm moments with your partner or family or to relax with friends.
Book your comfortable mobile home rental in Chassiers
You will have a 100% comfortable holiday in your accommodation thanks to its modern facilities and 5-star services. Enjoy home-from-home accommodation that blends in with the green landscape of the estate. The kitchen is fully equipped with hob, microwave, dishwasher, freezer, television and reversible air conditioning.
Outside, a charming covered terrace with garden furniture and a barbecue or plancha is waiting for you to come and enjoy. As a camping guest, you also benefit from wifi, access to a grocery shop, a snack bar and a water park divided into three areas for all members of the family, with a heated paddling pool and two outdoor pools as well as 3 slides. Entertainment, aquagym classes in the swimming pool and a balneotherapy area are all part of the services offered when you rent a mobile home in the Ardèche for an unforgettable stay.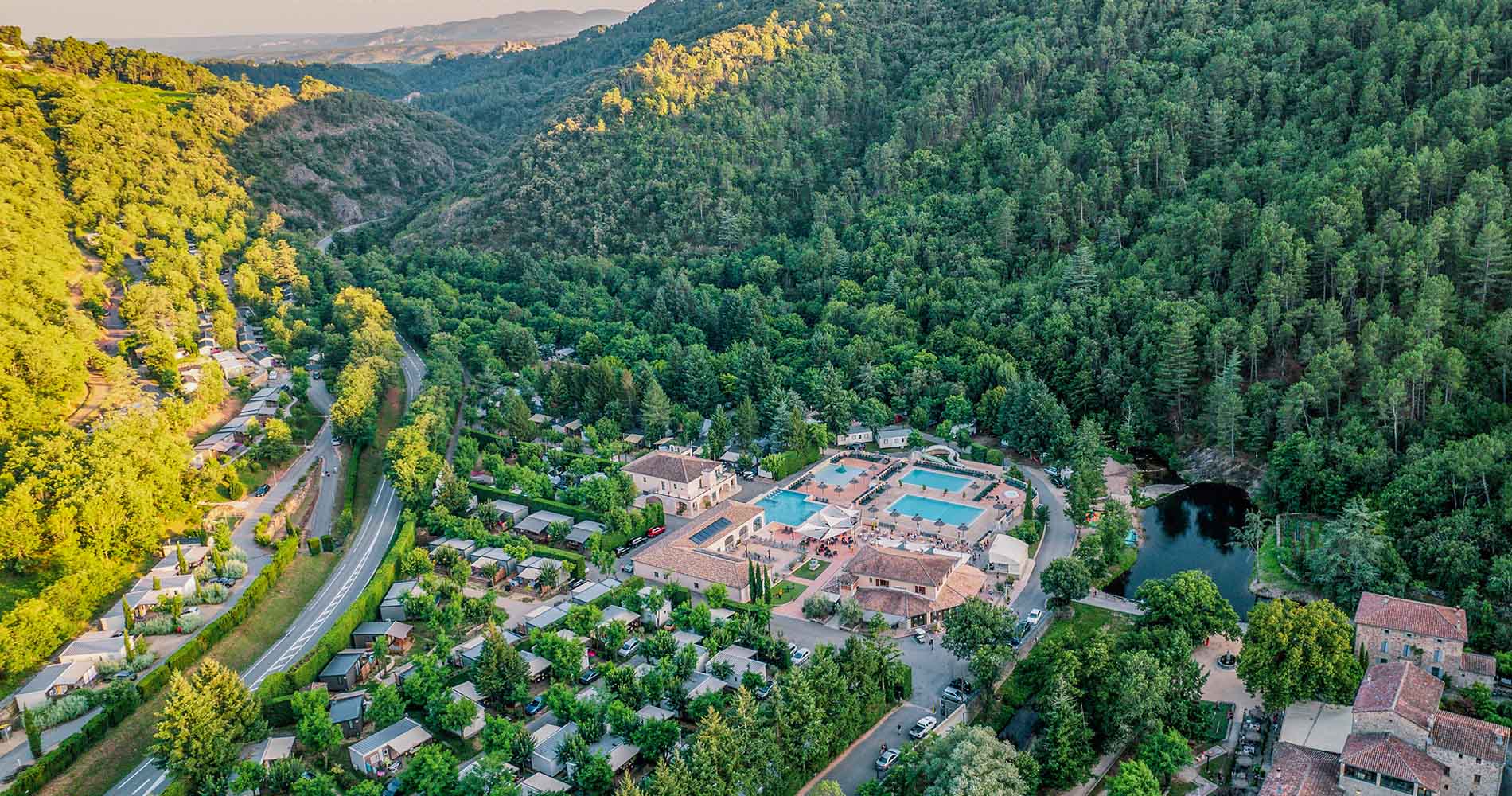 Pitches and other accommodation
The night that suits you