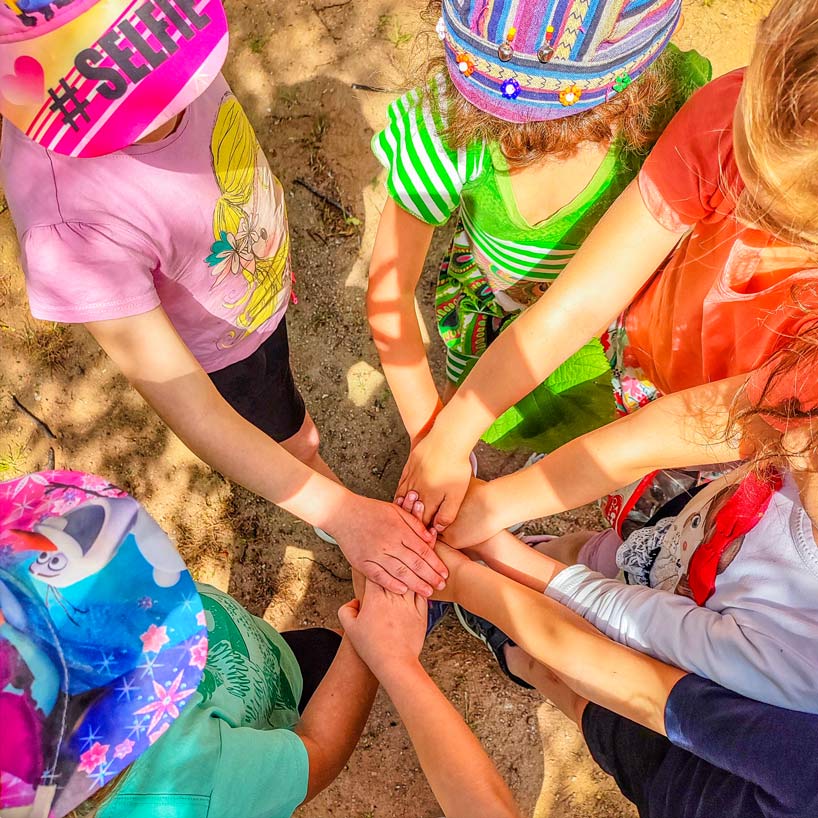 The children
Children's paradise
Our camping Ardeche is dotted with play areas specially designed for your children: slides, inflatable games, a multi-sports ground, mini-golf and many others … Our establishment is also a privileged place for the practice of outdoor sports: fishing, horse riding, canoeing, mountain biking … Your children will not have time to get bored during their holidays!
Check out the example of planning animation this year!
More inflatable games
Start your day with a trampoline ride on the inflatable games!
In addition to the inflatable games, discover a brand new water course: so ready to take up the challenge? The animation team will offer you tournaments and activities to refresh and have fun all day!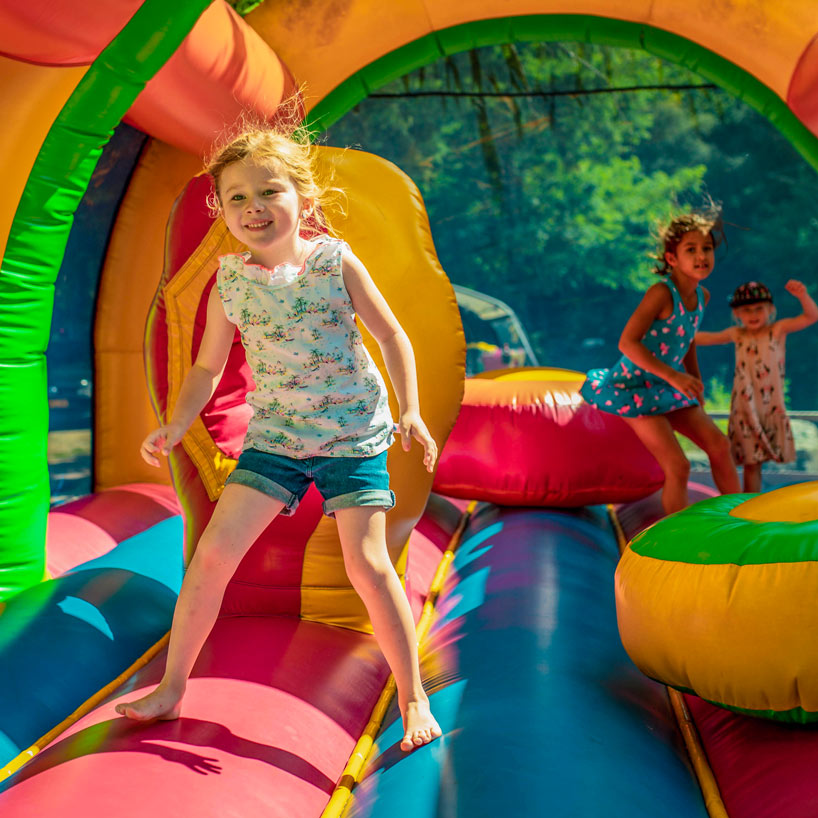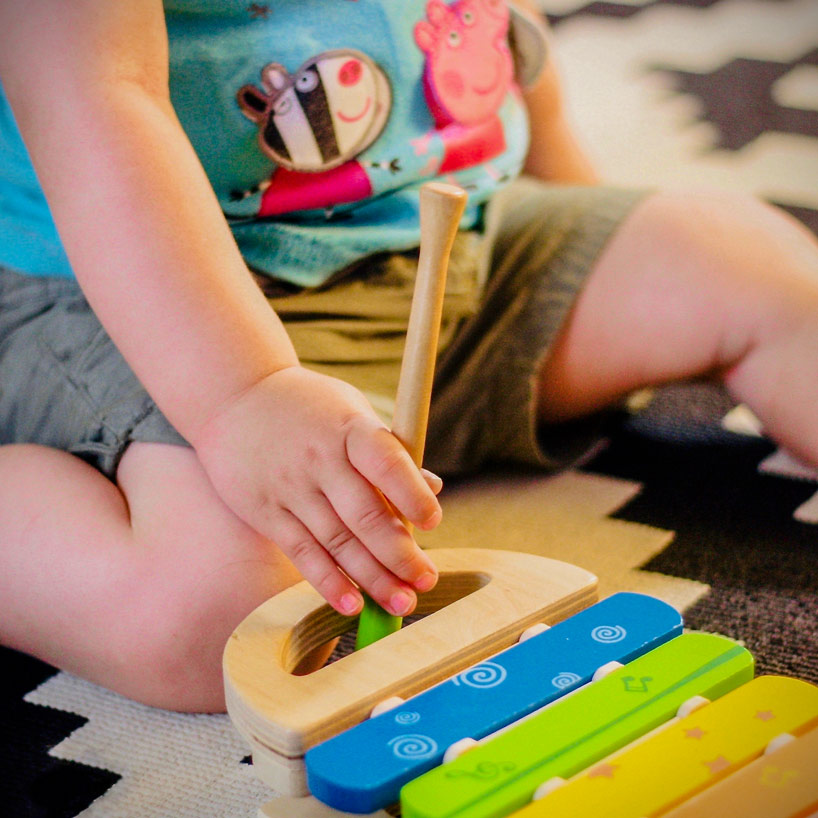 Our Baby-club
The best animation team is the one that leaves so many good memories that the holidays continue throughout the year. At Les Ranchisses camping, we know how important it is to have fun sports activities adapted to all audiences.
The baby club team for children from 1 to 4 years old is a team of professionals dedicated to welcoming your young children in a safe and colourful place! A setting conducive to the well-being of the child for the pleasure of the parents.
Open every day of the week and on request at weekends, the baby club has childcare equipment just like a real crèche: nap area, adapted toilet area, games and learning area…
Your baby will also be taken for a walk to enjoy the fresh air and green spaces of the Domaine. There is a charge for this service.
The children's mini-club
The mini-club is part of our kid-friendly commitment to allow children aged 5 to 12 to enjoy their holiday with activities included in your stay.
They have their own place to meet in a small house and discover numerous activities organised by their multilingual leaders around the themes of sport, discovery and games.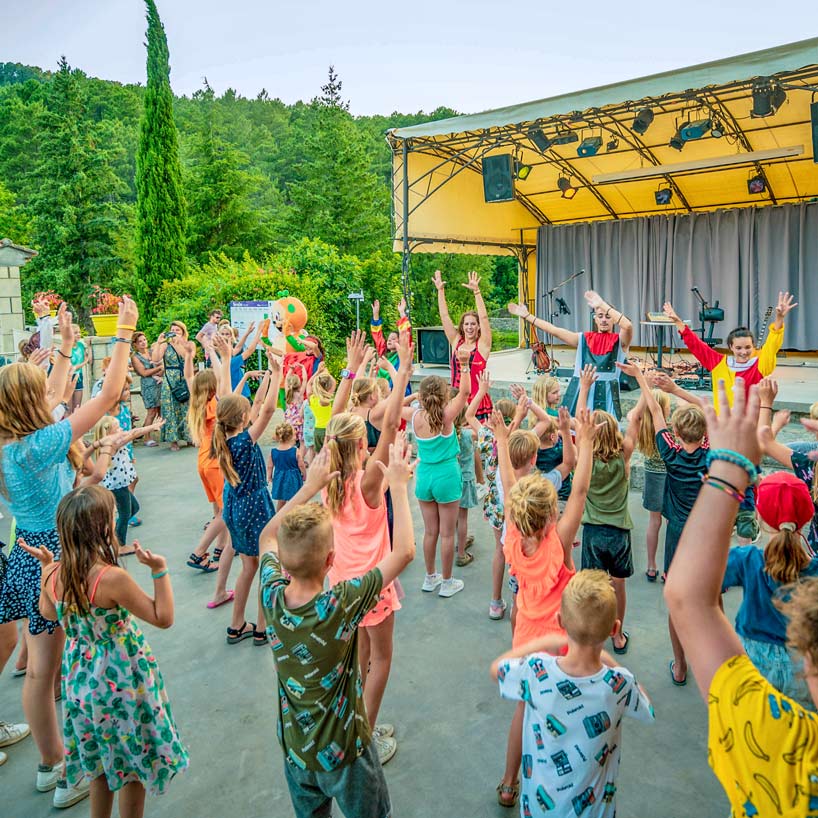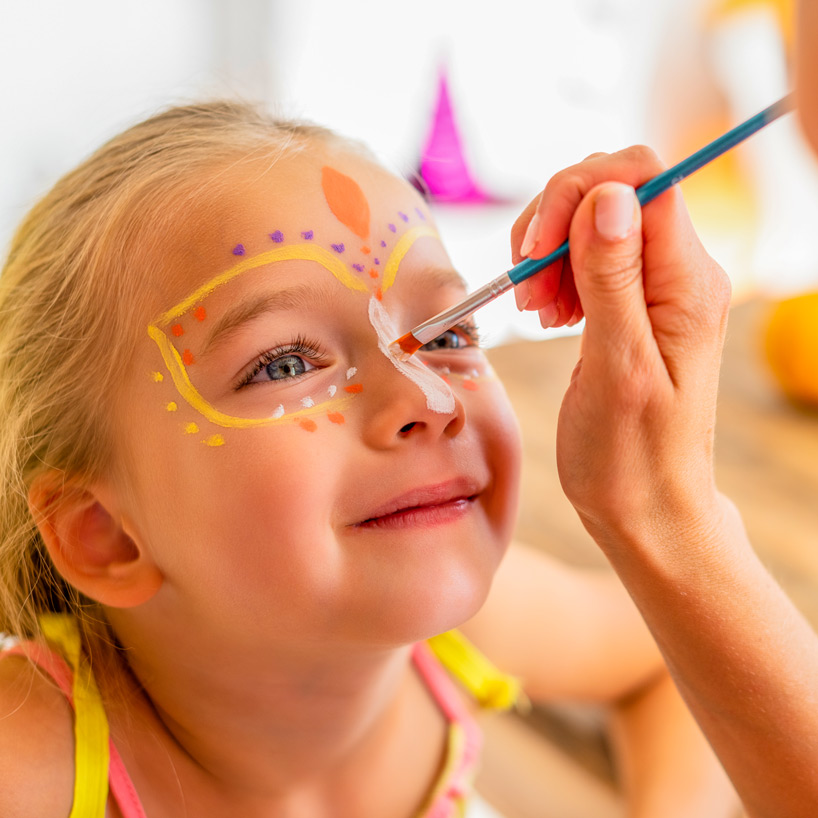 Entertainment galore
at the Mini-Club!
From July to August, enjoy a lively holiday thanks to the various activities offered by the Mini Club at our Ardèche camping. A tailor-made programme from Sunday to Friday, designed for children aged 5 and over: face painting, painting, outdoor games and even a mini-disco every night of the week! From 10am to 12pm and from 3pm to 5pm, the day is filled with a variety of fun activities organised by our entertainment team to keep your children happy.
The Big Show
At the end of the week, you will be proud to applaud the show composed by your children. Thanks to several rehearsals throughout the week, their dancing and singing talents will be put to use in exceptional numbers for this great show. Not to be missed!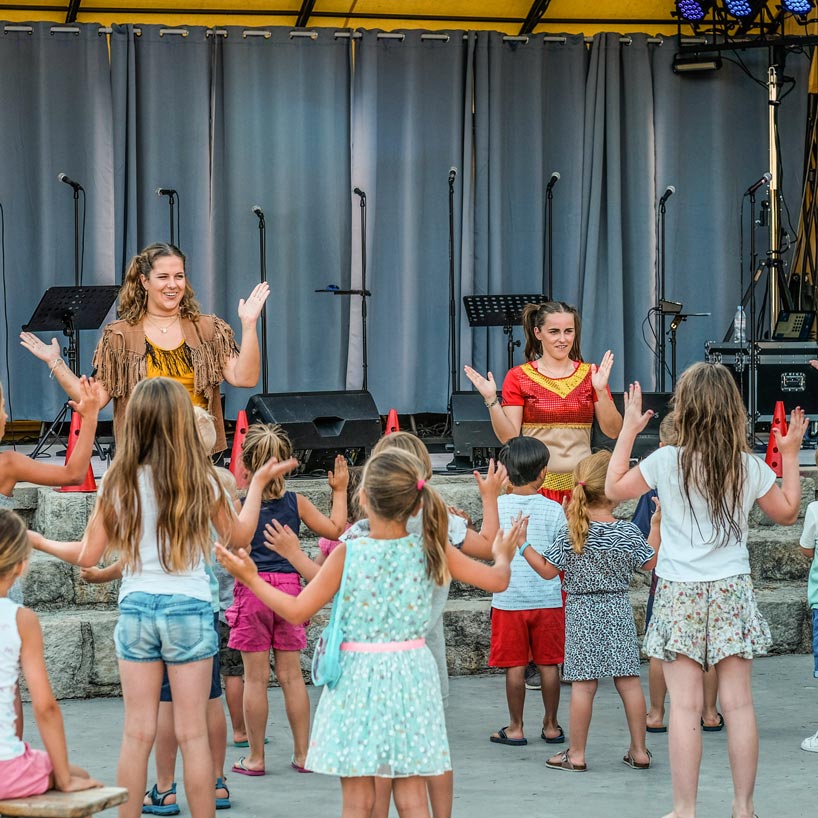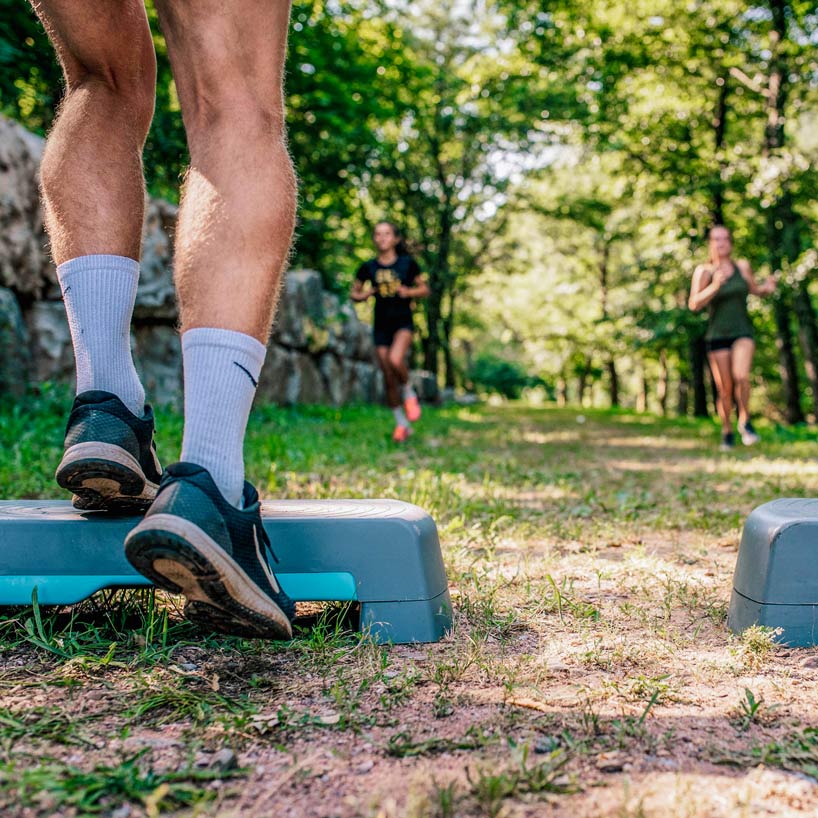 Our sports activities in Ardèche
And for older children? The Ranchisses camping offers a variety of sports activities on the estate: archery, yoga, running, hiking, petanque competitions, football tournaments, table tennis… water activities: aquabike, aquagym, tests with the Wibit park, canoeing… but also shows to liven up your evenings, games, dances…
Every week there is a new programme of activities for unforgettable club holidays at Les Ranchisses for young and old alike.