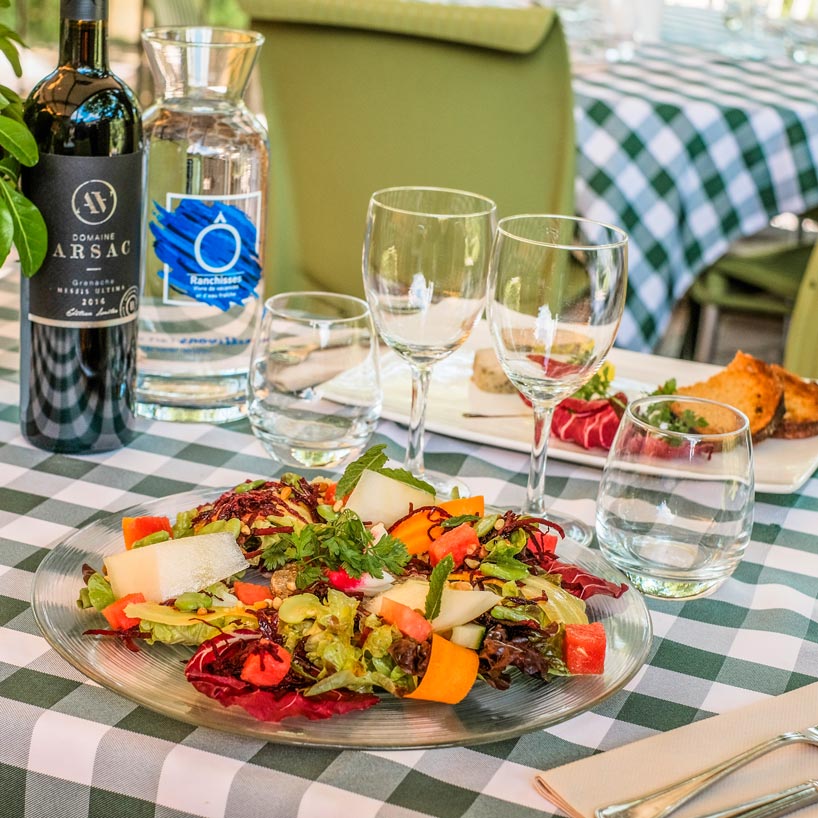 The Auberge
On the menu: taste and flavours from the Ardèche
During your stay at Domaine Les Ranchisses, let yourself be seduced by the gourmet menu of L'Auberge, the gastronomic restaurant of our Ardeche campsite. If you are not familiar with the cuisine of the region, this is the ideal opportunity to discover the specialities of the Ardèche: caillette, duck breast, confit of lamb and its sauce, frog leg with parsley, trout with almonds… Cooked with fresh products, our chef concocts homemade desserts every day according to the season. Don't hesitate any longer, and come and have lunch with your family at L'Auberge des Ranchisses, restaurant Ardeche.
Discover the restaurant
Treat yourself!
For dinners in a hurry, but no less gourmet, stop by L'Auberge's brazier room. Around a unique menu of kebabs, you can cook your own pieces of meat on the grill in the middle of the table. Accompanied by chips, these grills will delight young and old alike!
The map