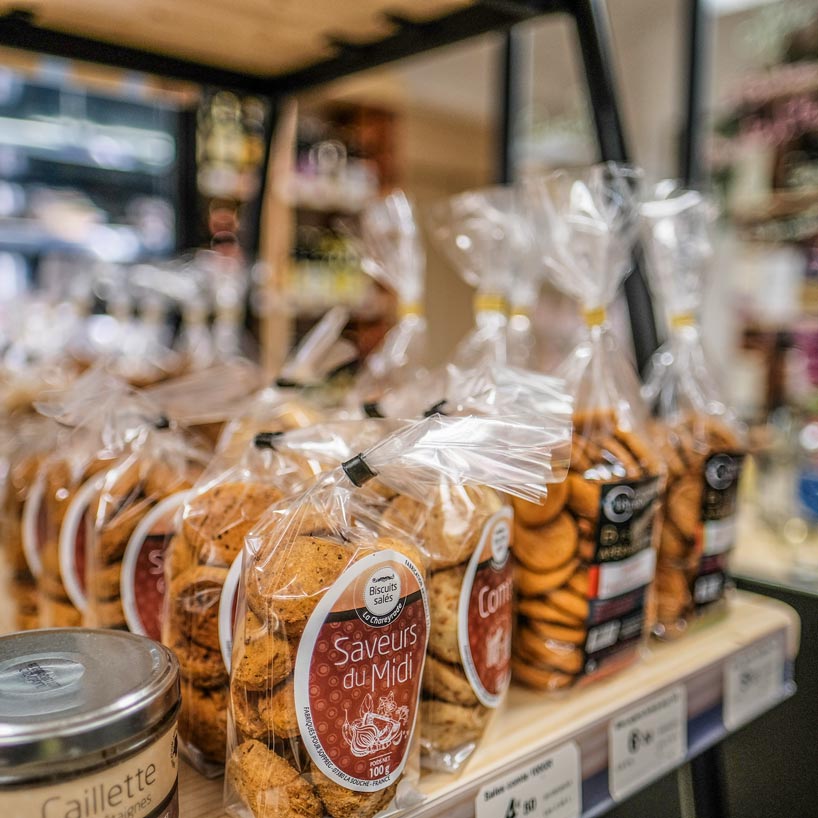 The grocery shop
Our grocery shop in Ardèche
The Ranchisses grocery shop is a local service offered to all guests open every day, seven days a week, when the Domaine is open.
Located next to the reception, it offers all the basic necessities but also a wide variety of local products to offer or to treat yourself to discover the southern Ardèche in a gustatory way.
In our departments: sweet and savoury groceries, fresh, drinks, hygiene and beauty, baby food, frozen food, as well as a bakery corner, breads and pastries, a wine cellar and regional beers, and a display of seasonal fruit and vegetables.
In addition to food shopping, the Ranchisses grocery shop also sells products for leisure activities: water sports equipment, team equipment, toys and some fashion items.
The newspaper is also delivered daily with titles in the languages of our European customers: French national newspapers, Dutch newspapers, Belgian and English newspapers.
Come and do your shopping at the Ranchisses grocery shop every day and discover what we have to offer: from last minute purchases for breakfast, to souvenirs of your holidays in the South Ardèche, and even holiday souvenirs such as sun cream…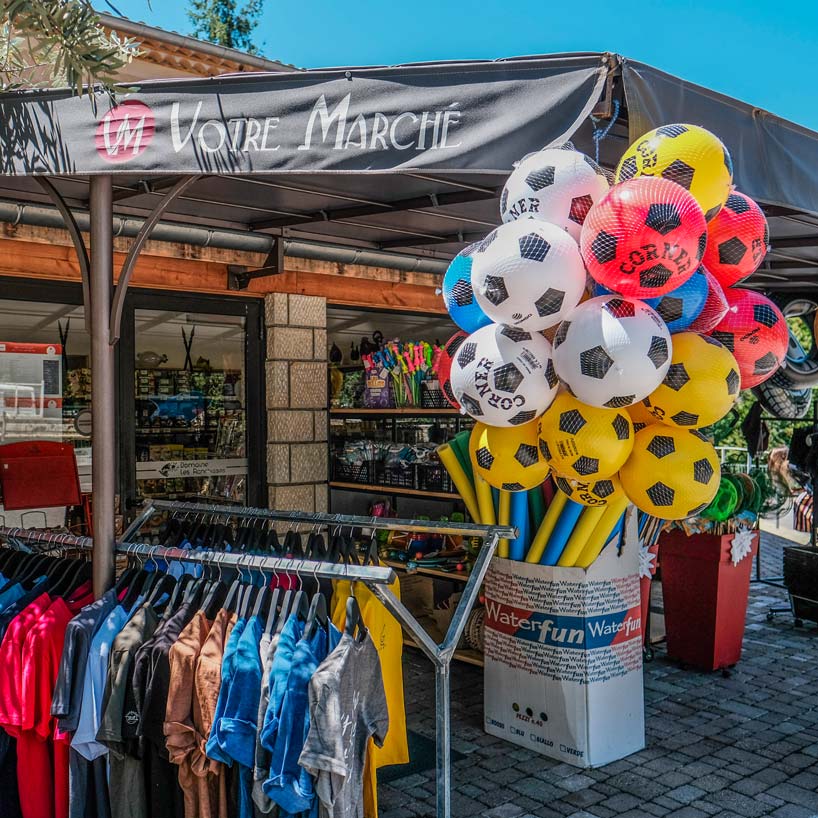 Shops in the vicinity of the estate
Our grocery team will be happy to help you find what you are looking for!
Of course there are many super and supermarket in the region to do your shopping and of course not a day goes by without the reception offering you to discover the colourful markets of the South Ardèche, markets of local producers who have many regional specialities that are worth a visit!