The Aven d'Orgnac
Journey into the depths of the earth at Aven d'Orgnac
Hidden between the Ardèche gorges and the Cèze valley, discover the city of prehistory and explore the famous Aven d'Orgnac cave, close to the Les Ranchisses camping. Distinguished by the Grand Site de France label, you are invited to enter one of the most beautiful caves through a 120-metre deep descent, punctuated by sound and light effects. The more athletic can even descend into the cave with a guide, in the form of a speleological hike (reservation required).
The prehistoric city of Aven d'Orgnac
The prehistoric city then welcomes you with fun activities and workshops: dagger shooting, flint knapping, fire secrets… A complete visit that takes you on a journey through time and the fabulous underground rooms of this remarkably preserved natural site. A visit to the Aven d'Orgnac cave is guaranteed to delight the whole family, from history buffs to sports enthusiasts and budding cavers. An excursion to be finished in beauty with a hike through the woods of Orgnac: the Maubois trail, starting from the cave, offers two routes (30 minutes or 1 hour) and allows you to learn more about the geological history of the Ronze plateau thanks to a free leaflet and information totems.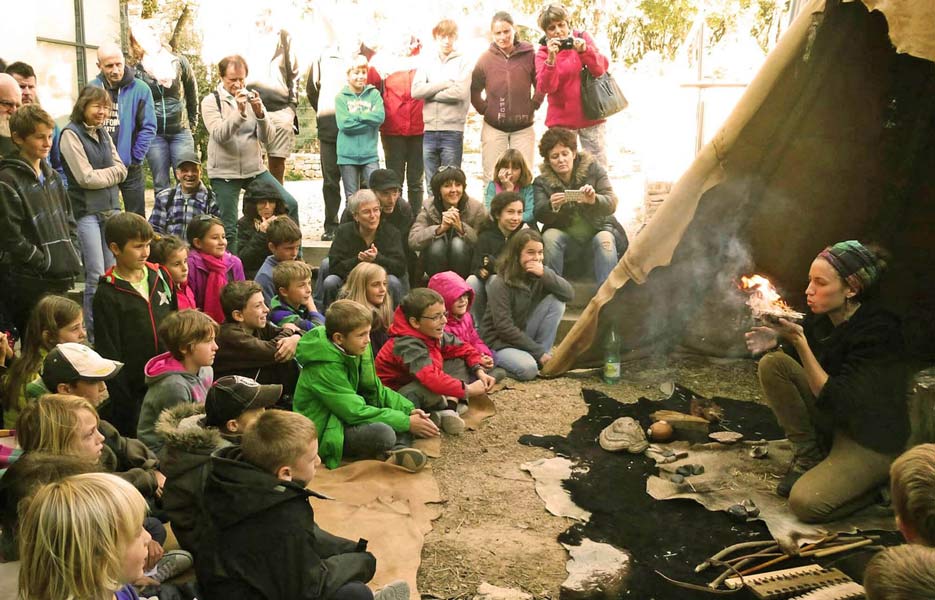 Information, prices and timetables
The temperature in the cave does not exceed 11°C. So don't hesitate to cover up. Lifts are available for an effortless return.
More info on www.orgnac.com