Visit Alba-la-Romaine
The village of Alba, witness to 2000 years of history
Since ancient times, Alba-la-Romaine has seen a great number of civilisations pass through its walls. Stroll through the narrow streets of this village of character and discover the two architectural facets that give it so much character. A real historical trail, during your walk you will see both the remains of the ancient Gallo-Roman city and imposing medieval buildings.
Open your eyes wide and contemplate the ruins of the white city, the Roman theatre or the splendid castle of Alba built on a volcanic cliff…
Historical walk in Alba-la-Romaine
In Alba, history is shared: as one of the largest Gallo-Roman cities in the Rhône-Alpes region during Antiquity, the city was always an important crossroads of civilisations until 1980, when archaeological excavations brought to light the ruins of ancient Alba: the Roman theatre, centre and sanctuary were brought to light in modern Alba and opened to the public. During your holiday at camping Alba-la-Romaine or gîte Alba-la-Romaine, take a walk through one of the most beautiful historic centres in the region, passing through Alba's 13th century fortifications and wandering through the streets where you can see houses dating from the 16th century, as well as medieval lintels and biblical reliefs, each period being indicated by informative signs.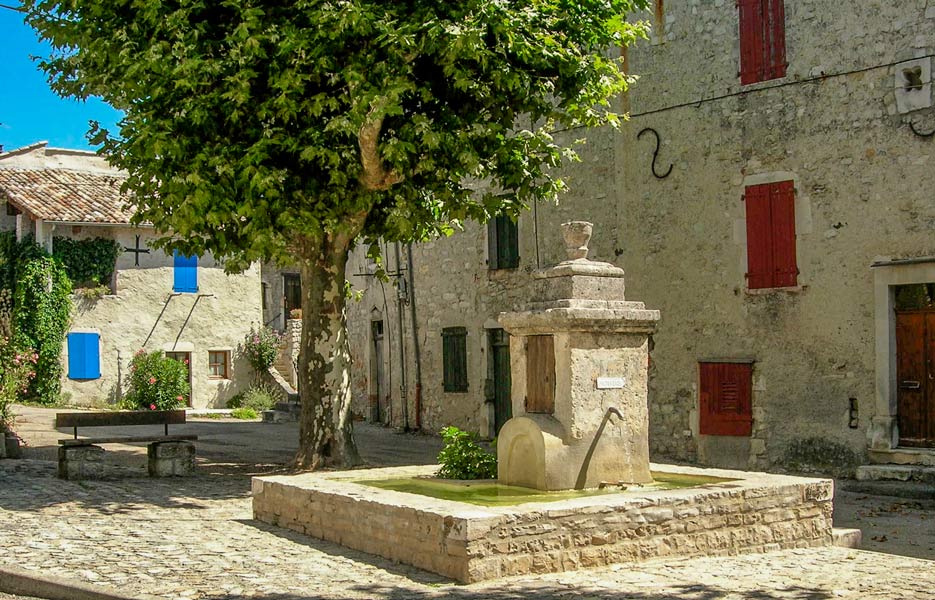 PRACTICAL INFORMATION
For a tailor-made walk, do not hesitate to consult the detailed thematic maps of the points of interest in Alba la Romaine.