Visit Vallon-Pont-d'Arc
Vallon-Pont-d'Arc, a leading destination for cultural tourism in the Ardèche
Located in the heart of the Ardèche department, in the middle of breathtaking nature, the city of Vallon-Pont-d'Arc welcomes history lovers. Indeed, from prehistory to the present day, there is plenty to see and learn for budding historians, as the famous caverne du Pont d'Arc !
In addition, Vallon-Pont-d'Arc is the starting point for the descent of the Ardèche gorges. The town owes its name to the magnificent pont d'Arc which is a naturally carved arch in the limestone over 60 metres high.
ESSENTIAL VISITS TO VALLON-PONT-D'ARC
The town is mainly known for the Chauvet cave with its beautiful cave paintings. However, if you want to visit it during your stay camping in Vallon Pont d'Arc, Head for Grotte Chauvet 2, a replica of the original built to protect the historic site from the influx of visitors. As you stroll through the town, you will have plenty of time to admire the historic buildings that abound.
Finally, before returning to your gite near Vallon-Pont-d'Arc, don't miss the canoeing down the Ardèche gorges. The natural landscapes are incredible!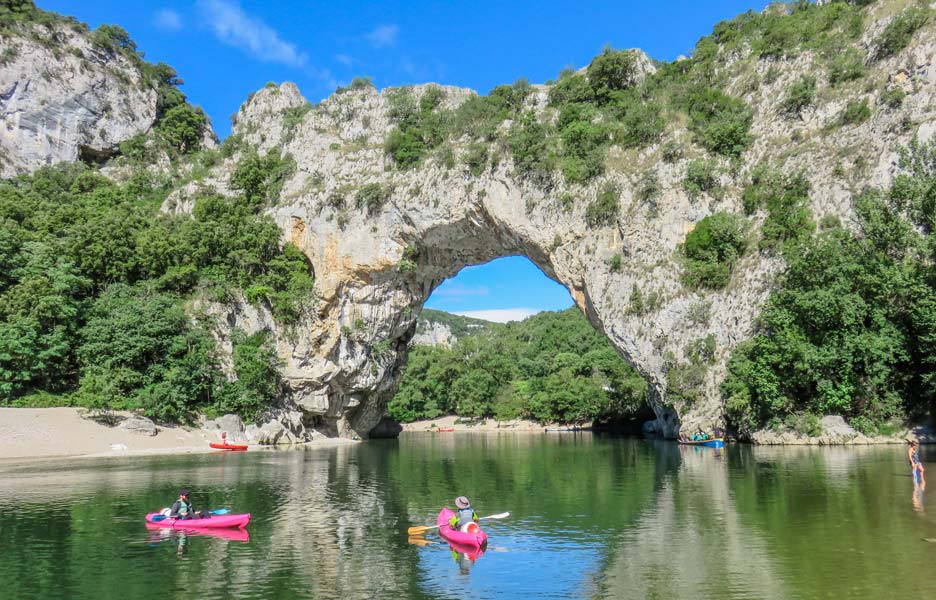 PRACTICAL INFORMATION
The commune of Lagorce is the largest in the Ardèche department with more than 7000 hectares. To get to the waterfall, it is best to go outside the summer months, otherwise the waterfall may run dry.