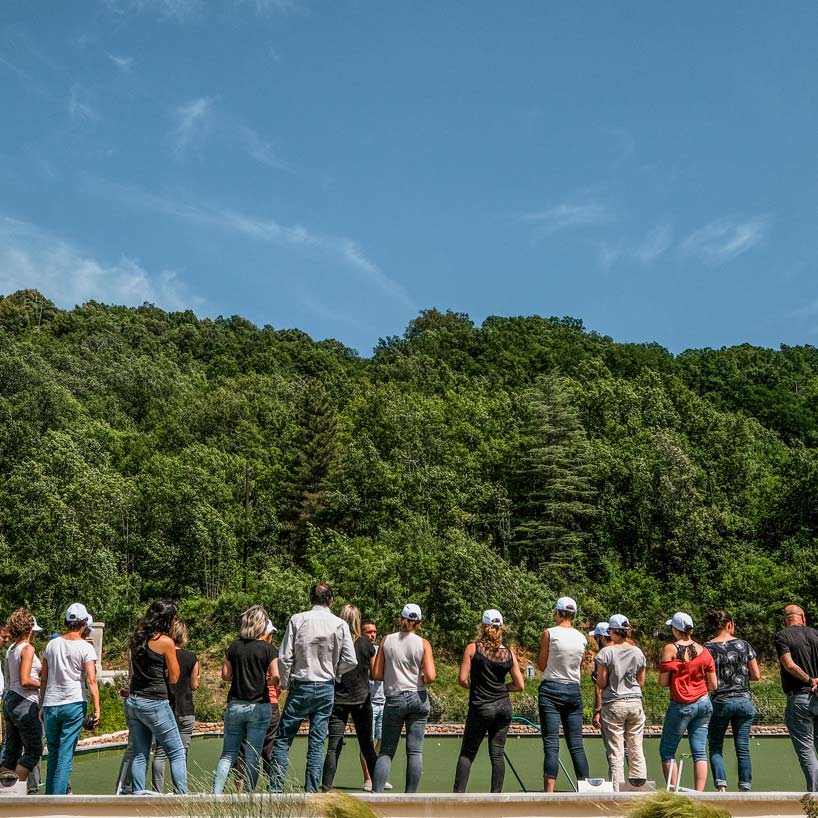 LAWN BOWLS, MORE THAN A SPORT, A WAY OF LIFE
The first certified lawn bowls field in France, Domaine Les Ranchisses offers you the opportunity to discover this sport of English origin during your stay with us. Lawn bowls, also known as boulingrin in France, is a sport which requires tactics and dexterity, but which is played in a friendly and good-humoured atmosphere! Widely played in Commonwealth countries, lawn bowls is a sport where the aim is to place more balls than your opponent as close to the jack as possible, the equivalent of what we know as the jack.
This sport, which is reminiscent of pétanque or boule lyonnaise, is played on a grass pitch. Let yourself be charmed by this "so british" sport and have a great time during your stay at Domaine Les Ranchisses! Labelled as a "Bowls Social Club" by the French Federation of Lawn Bowls (FFLB), our establishment has the first regulation-sized pitch entirely dedicated to the practice of this sport in France. So don't hesitate to come and enjoy this unique leisure facility in the Ardèche!
LE BOULINGRIN
What is Lawn Bowls?
Lawn Bowls is a sport similar to petanque or boule lyonnaise. However, it differs in a number of ways, including the shape of its balls and the terrain on which it is played.
Lawn Bowls was practiced in England as early as the 12th century and then spread to the various Commonwealth countries. Nowadays it is widely practised in these countries, but it is in France that a French Federation of Lawn Bowls has recently been formed. The aim of this group is to spread the sport in France. The Domaine Les Ranchisses lawn bowls pitch is therefore fully in line with this approach.
Lawn bowling is an elegant sport where it is customary for players to be dressed in white, a practice that can be adapted, although it is always better to wear smart and comfortable clothes. It is up to you to bring your "French touch" to this more than British sport! Be careful though, flat shoes are a must!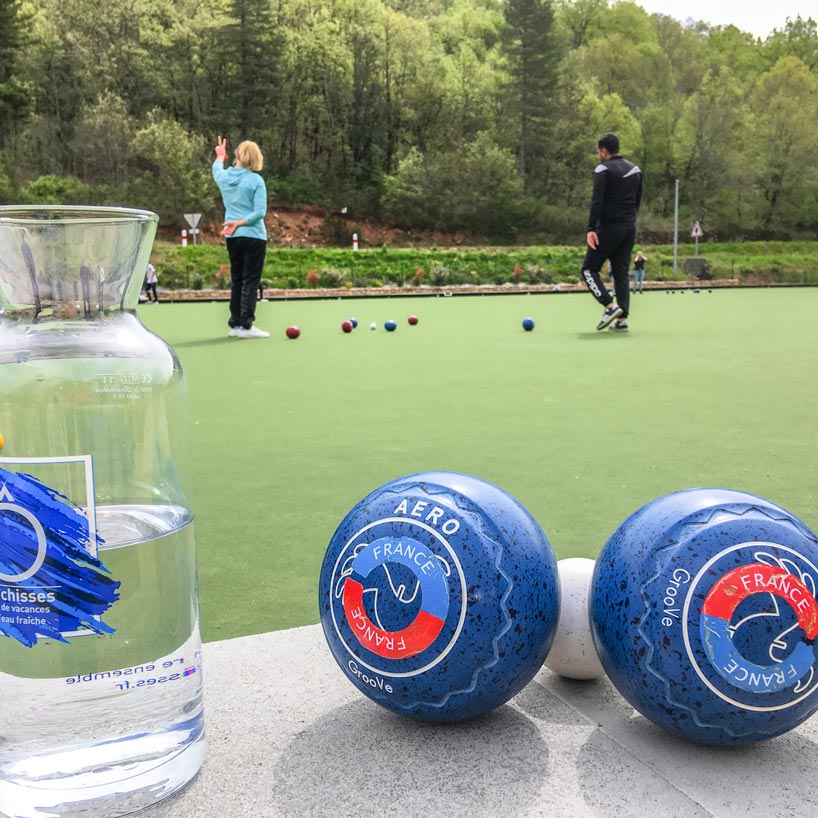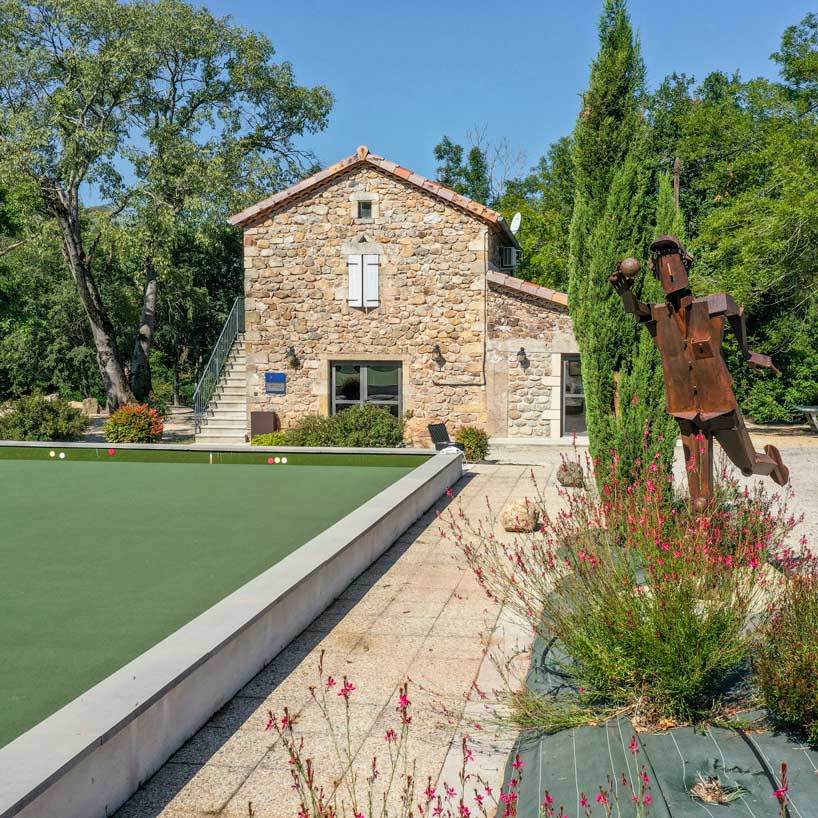 The Ranchisses boulingrin green
Nestled in the heart of the Ardèche, you might wonder why and how the very first lawn bowling pitch in France is located in Largentière, at Domaine Les Ranchisses? The answer is that it was through meetings, curiosity and a bit of daring that Philippe and Véronique, the owners of the estate, fell under the spell of the European Lawn Bowls Championships during a trip to Jersey and decided to take the plunge. Chic, elegant and with an incomparable style, Lawn Bowls naturally finds its place at Les Ranchisses!
How to play Lawn Bowls?
Although comparisons can be made between pétanque, boule lyonnaise and boulingrin, each of these sports has its own particularities. Lawn Bowls, or boulingrin, is played on grass or carpet. The balls differ from petanque balls in their shape and weight. An atypical shape and unevenly distributed weight make trajectories more complex and require rigour and strategy from players.
Our partner
Discover Lawn Bowls with our Swiss partners, Gstaad Bowling Club.
The tariffs
Curious, you want to discover this discipline? Don't hesitate and come to Les Ranchisses. The following prices include the rental of the game, the balls and the access to our Lawn Bowls ground in Ardèche:
1 hour package: 6 € / person
2 hour pass: 10 € / person
10 hour pass: 40 €.
After an intense game, come and refresh yourself at the Guinguette des Ranchisses, a great place to relax where good humour is king. The ideal place to spend a pleasant moment between English elegance and French charm.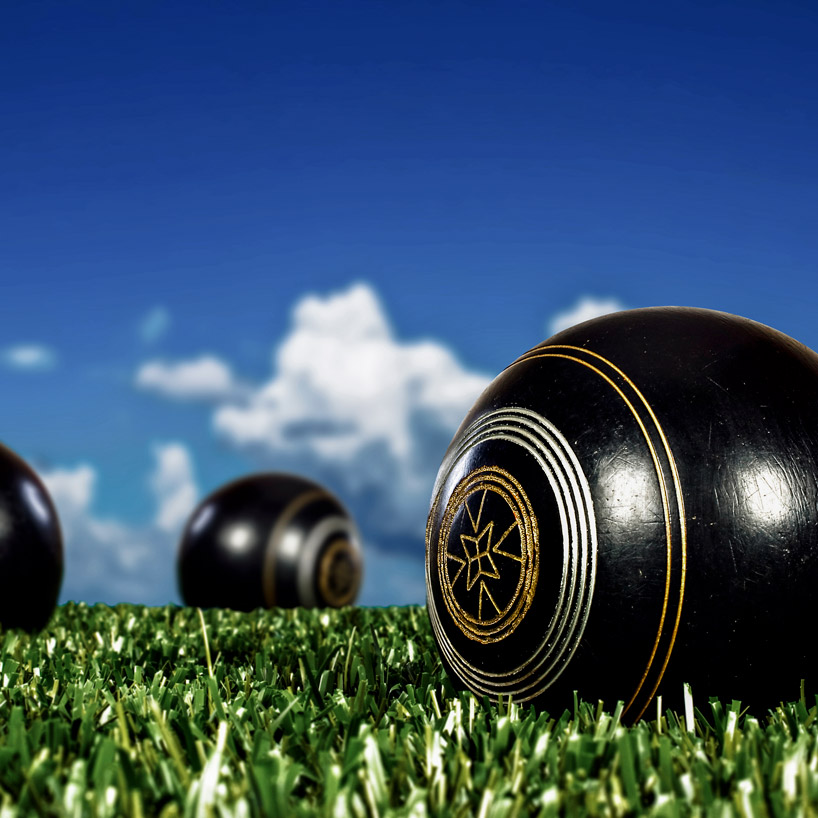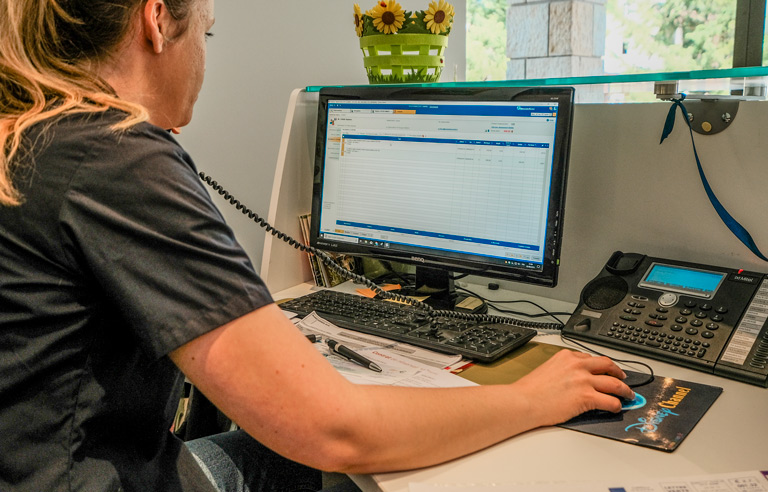 PRACTICAL INFORMATION
+33 (0)4 75 88 31 97
reception@lesranchisses.fr
1525 Route de Valgorge
07110 CHASSIERS
DO YOU HAVE A QUESTION?
See our answers to frequently asked questions on our
FAQ
ROAD ACCESS
A7 exit Montélimar North or South,
follow the direction of Aubenas,
then direction Alès by D104.
After Uzer follow the direction of Largentière (D5).
Cross Largentière and,
still on the D5,
take the direction of Rocher/Valgorge.
La Ferme des Ranchisses is 2 km away.